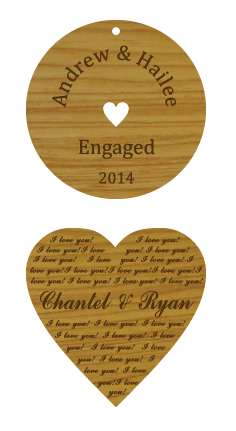 Its that time of year again, the Christmas season is upon us. Instead of trying to find that perfect ornament for your tree this year why donít you have it made for you instead. We offer completely custom laser engraved wooden ornaments.
Custom shaped wooden ornaments
3Ē diameter
Customizable with text and graphics
They make great personalized gifts or special keepsakes to remind yourself of those special memories youíve made.
No setup charge
No minimum order charge